Introducing the Very Large Array's Membership Program, launched in September 2023!
Now, you can join a community of VLA enthusiasts, fans of the most scientifically prolific ground-based telescope on Earth. As a special inaugural offer, join within the first year and forever be recognized as a Founding Member.
What does my membership support?
By joining, you actively support STEM education initiatives at the VLA with a focus on building the Next Generation Learning Center. This state-of-the-art facility, currently in the planning stages, will welcome thousands of students annually, both in-person and virtually across the US, providing immersive hands-on STEM education experiences to the future generation of scientists.
Inspire the Next Generation of Scientists: Become a Founding Member Today!
Founding members enjoy an array of benefits.
General Membership – $25
Free Admission to the VLA
15% Discount on Gift Shop Items
Exclusive Member E-Newsletter
Interstellar Membership – $50
All of the above benefits
Free VLA Admission for 1 guest
Recognition in the Founding Members Report
Official VLA Member T-Shirt
Nebula Membership: $100
All of the above benefits
Free VLA Admission for 2 guests
Make the biggest impact: Join the Karl G. Jansky Society!
If you would like to make an even more significant impact, consider joining the Karl G. Jansky Society—the pinnacle of the Very Large Array Membership Program. Named in honor of Karl G. Jansky, the pioneer who discovered radio waves from space and founded radio astronomy, this society is for individuals committed to making a substantial difference.
For more than 40 years, the VLA has been at the forefront of groundbreaking research into the distant universe, expanding our understanding of the cosmos. The Jansky Society offers you the opportunity to join a community of like-minded enthusiasts, contributing to K-12 access to STEM education.
Like the VLA, your membership transcends geographical boundaries!

By becoming a member, you will expand access to hands-on quality STEM education experiences for students in New Mexico and, virtually, across the country. Your membership will also support the construction of the Next Generation Learning Center at the VLA, a world-class facility where we will inspire the next generation of scientists!
We invite you—become a Member of the Jansky Society today!
Jansky Levels & Benefits
All Jansky Society Levels receive the following benefits:
Exclusive E-newsletter
Free VLA admission for yourself and 3 guests
15% VLA gift shop Discount
Recognition in Founding Members report
VLA Member T-Shirt
Jansky Baseball Cap & Logo Pin
Early Registration for VLA Events
Levels
All Jansky Levels come with monthly term options.
Star Cluster: $250
Pulsar: $500
Above benefits + admission for an additional guest
Quasar: $1,000
Above benefits + Private VIP Tour of the Very Large Array
Supernova: $5,000
Above benefits + Private star party for your friends and family
Galaxy: $10,000
Above benefits + Invitation to lunch with the Director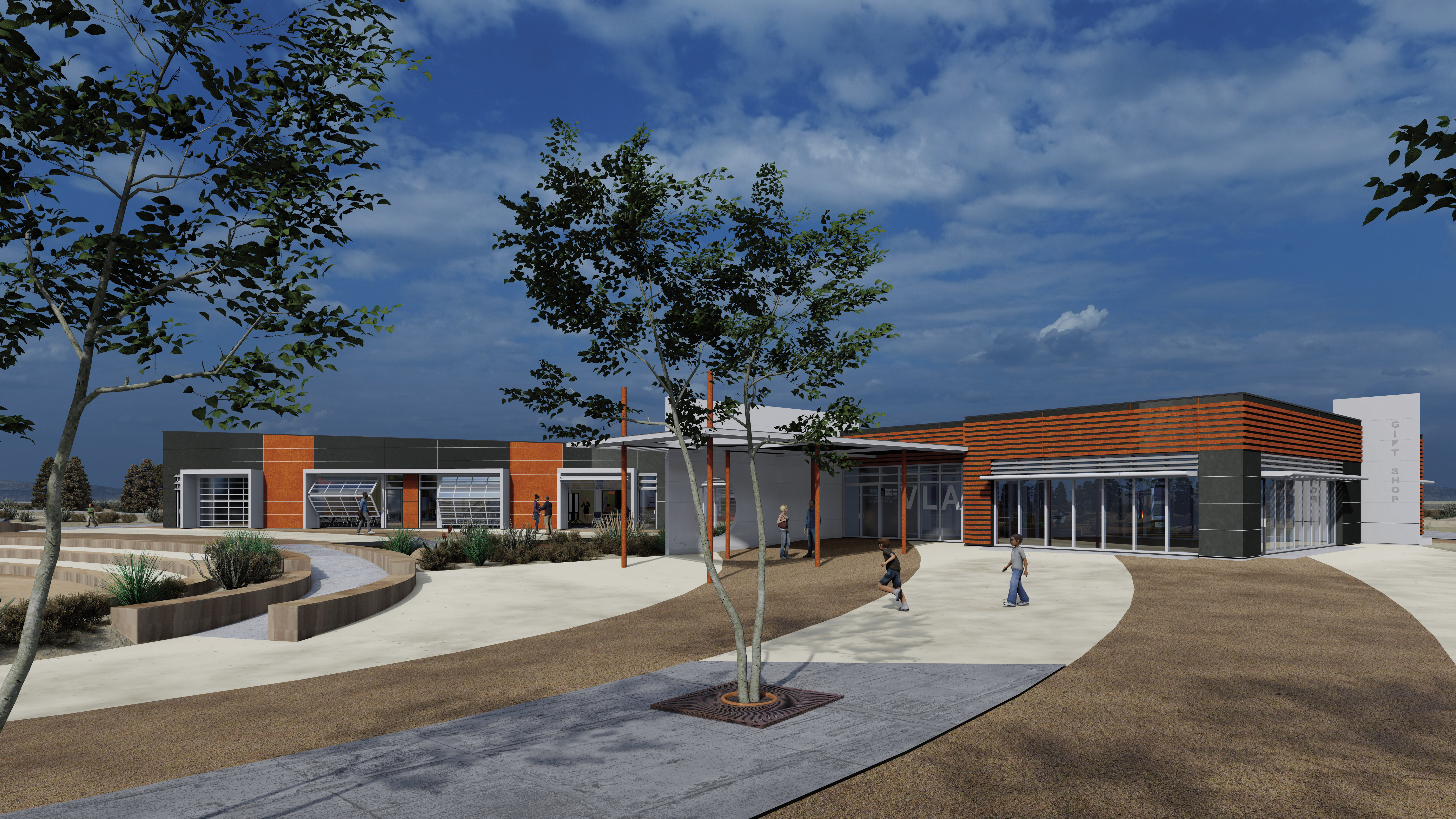 Join & Give by Mail
To give by mail, please make the check payable to Associated Universities, Inc. and note on the check "VLA Membership".
Checks can be mailed to:
Advancement
National Radio Astronomy Observatory
520 Edgemont Road
Charlottesville, VA 22903
Contact
Questions?
If you have questions about what your gift accomplishes or would like information about other ways to donate, including gifts of stock, gifts from donor advised funds, or estate gifts, please contact Heather Cochrane, Director of Advancement at giving@nrao.edu.
For general Membership questions, contact Cyprus Van Inwegen at VLACommunity@nrao.edu.
---
Associated Universities, Inc., a 501c3 nonprofit organization, federal ID #11-1630900, operates the National Radio Astronomy Observatory, including the Very Large Array.
---